Thirteen/Bread and Games (2017)
"Workers of the world – break your chains, demand your rights!"
One of ThirdSpace's (then Windmill Young Actors) first forays into truly politically driven theatre, this double bill of shows from our two senior groups explored ideas of revolution, patriarchy, the power of the media, and oppression.
After the success of Macbeth the previous summer, we were keen to utilise the outdoor space at BOAT once more and bring an even more dramatically staged production to the table. With a concept driven by the Thursday senior group, a story taking elements from The Handmaid's Tale and many more pieces of revolutionary writing began to take shape – a story of government control of female bodies and the attempted revolution against it.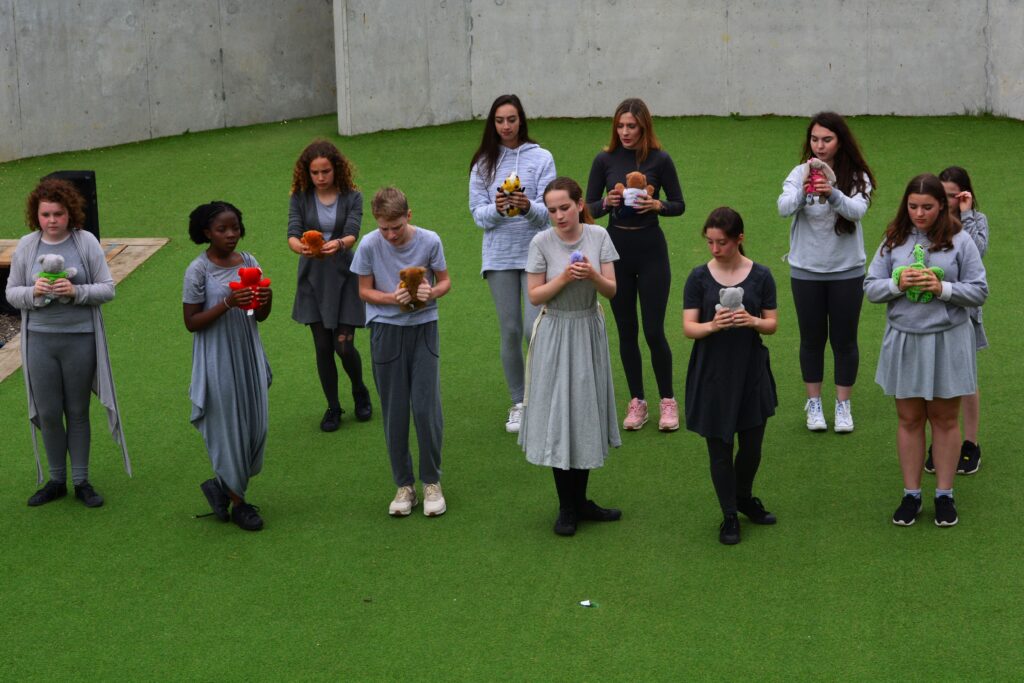 A chorus of factory workers made up of members of the Thursday senior group.
The scripts drew heavily from revolutionary texts. Excerpts of Maya Angelou, Karl Marx, and other genius writers both influenced the script and made it into the script. These productions were a chance for many of our actors to develop their understanding of these ideas and great thinkers, sparking fascinating discussions in the rehearsal room which would sometimes last whole sessions! After the last years heavily scripted Macbeth, it was a refreshing break to take a step back and let the ideas themselves speak to the audience.
Jamie Johnson as the domineering President.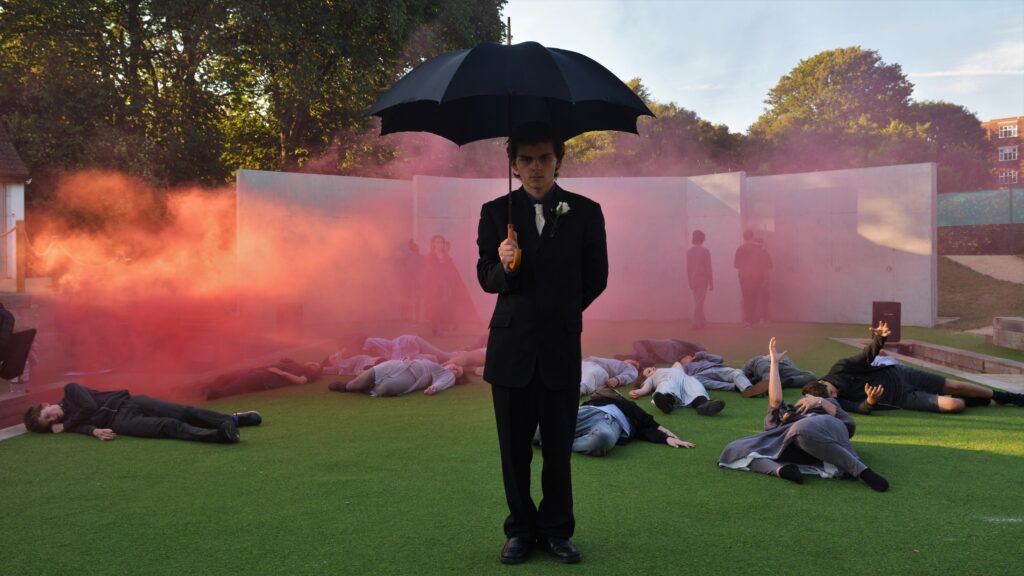 Thirteen/Bread and Games was a clear stepping stone for us as we stepped further into exploring devised theatre as a means for us to tell the stories we truly wanted to. The next years About a Revolution is a clear evolution of this style, even containing many of the same cast members. As we look to the future, performers' own thoughts and interpretations of ideas, texts, and themes are becoming integral to every piece of theatre we create, with verbatim storytelling often firmly at the forefront.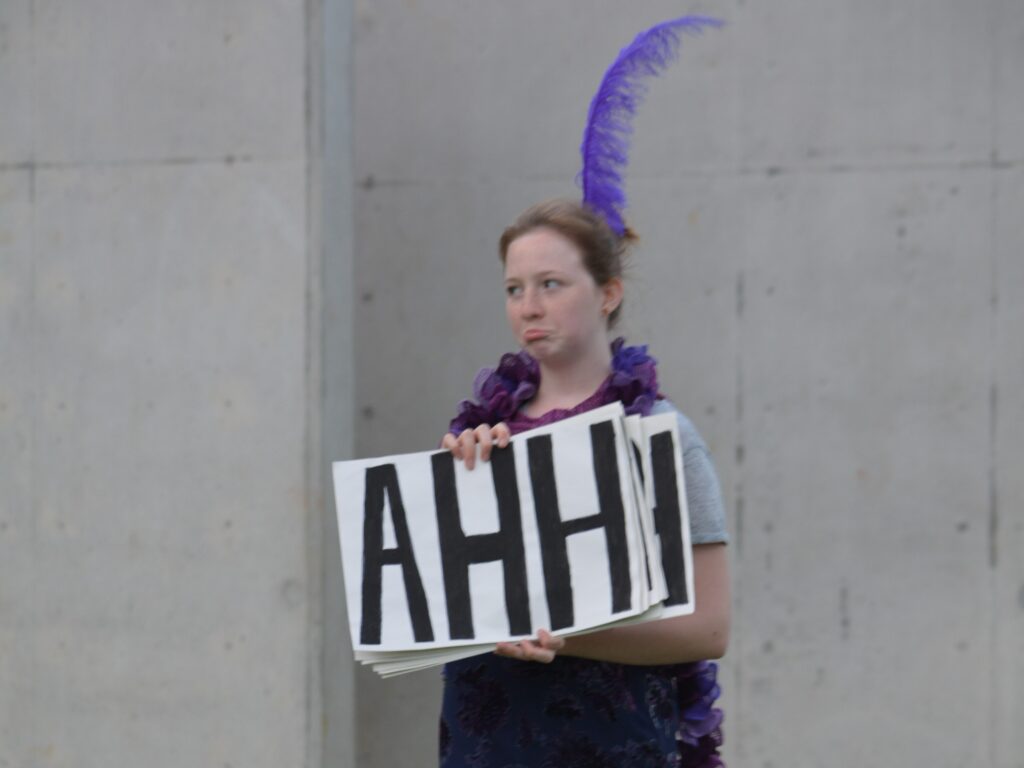 The Monday senior group's show, Bread and Games, focussed on media representation and the glorification of violence.