Meet the team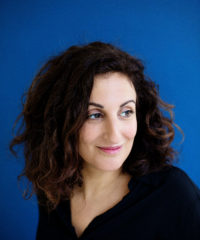 Tanushka Marah
Artistic Director
Tanushka is the founder and Artistic Director of ThirdSpace Theatre CIC. Tanushka has worked for the Royal Shakespeare Company as Movement Director on their production of A Museum of Baghdad. After completing a BA Honours in Philosophy, Tanushka trained in theatre. She set up her own ensemble, Company:Collisions, in 1999 which toured 5 major productions all across the UK and many commissions and street shows. She was a winner of one of The Young Vic Young Director Awards in 2002. Her production of Medea, developed at the Young Vic, toured international festivals in Cyprus and Albania, representing British Classical Theatre. She also toured street theatre shows in France and Spain. Her work has appeared twice at the London International Mime Festival. Her last production, Rest Upon The Wind, performed to sell out audiences in London's West End before touring extensively in the Middle East during 2012.  She now works as a freelance director and movement coach and has directed many plays around the UK including Shakespeare, Classical Theatre, Children's Theatre and New Writing. Tanushka has a passion for working with young actors and finds working with young performers deeply inspiring and energising. For a year she directed young actors at the Miskin Theatre.  She has also directed two shows for apprentice actors/emerging artists in Liverpool, Hope Street and Aberystwyth Arts Centre and end of year shows at The London Metropolitan and Northbrook Colleges.
Tanuhska's clubs
16+ Wednesday Drama @ BYC
ThirdSpace Company @ BYC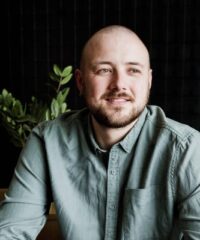 Dave Barnstorm
General Manager & Producer
Dave is an experienced producer, administrator, change manager, relationship manager, administrator, events and project coordinator having worked in the corporate consultancy and charity sectors, with a history as an organisational lead in the theatrical and arts industry.
He currently works both with Brighton-based ThirdSpace Theatre CIC as its General Manager and Producer, and also with the social enterprise organisation, Plain Numbers.
He left his Operations and Facilities Manager role at The So & So Arts Club due to COVID-19, and worked with Winston's Wish from February 2021 to December 2022. Having implemented and change-managed a new method of service delivery, he left Winston's Wish to join Plain Numbers. And since then has moved to a new role in Plain Numbers in order to take up the fantastic position as General Manager & Producer at ThirdSpace Theatre.
Before moving to Brighton, he was a director trained at the King's Head Theatre on the Resident Directors' Scheme and is an Olivier-nominated associate director for King's Head's La Boheme at Trafalgar Studios in 2016. He has won awards and received critical acclaim for his directing work including The Soul of Wittgenstein and The Yellow Wallpaper and ran his own theatre company, Another Soup for over 7 years.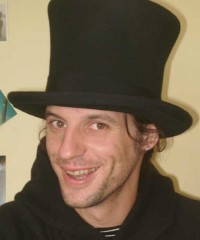 Graham Shackell
Drama and Stage Combat Tutor
Graham works as a practitioner in theatre, circus, storytelling, and combat. He specialises in creating site-specific and outdoor spectacle events, including theatrical performance, circus, storytelling, film, and moving visual arts installations. He runs Sometime Soon Arts and is also a regular collaborator with the internationally-acclaimed large-scale performance company Periplum. Graham is also a freelance tutor, delivering workshops and educational projects with BTEC and HND students from Northbrook College and North Herts College. He also teaches masterclass residencies in Spain, Greece, France, and Italy with Pavilion Tours to performing arts students at A level, BTEC, and HND level.
Graham's clubs
Stage Combat @ Blatchington Mill
8-12s Saturday Drama @ Hollingdean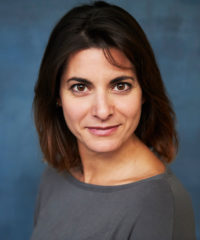 Angela El-Zeind
Drama Tutor
Angela is a performing arts lecturer, artistic director of Speak Up! Act Out! cic, and an Applied Theatre workshop facilitator.
Her practice involves working with theatre makers, community groups, charities, corporations, and educational institutes, as well as with individuals as a mentor and coach.
Angela teaches performing arts and production design at Northbrook College, and is a visiting performing arts lecturer at Portsmouth University. In 2019 she was the recipient of a travel Fellowship, researching how Improvisation can be used as a tool to support the wellbeing and mental health of young people.
Angela's clubs
12-16s Saturday Drama @ BHASVIC
12-16s Monday Drama @ BYC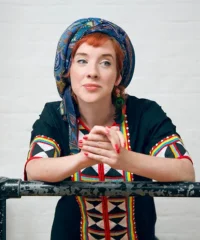 Natasha Higdon
Natasha is a director, writer, author, and teacher of Drama. She is a Brighton-based practitioner, who currently teaches at BHASVIC College and ThirdSpace.
Natasha is an author and researcher for 'We Teach Drama', 'Mousetrap' and 'Get Up Stand Up – The Bob Marley Musical'. Natasha specialises in physical theatre, total theatre, and cathartic community based projects.
Natasha's clubs
8-12s Saturday Drama @ BHASVIC
8-11s Monday Drama @ St Luke's
7-11s Wednesday Drama @ West Blatchington
12-16s Thursday Drama @ Blatchington Mill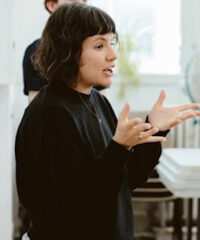 Bex Milner
Drama Tutor
Bex is a Drama Facilitator, Theatre Maker and Educator. She has an MA in Applied Theatre from Goldsmiths and was recently awarded Arts Council Funding to develop her creative practice in physical theatre. She is passionate about creating spaces for children and young people to play and connect, for their voices to be heard and to access high quality theatre teaching. She spreads her work across Brighton, London and Newhaven. Working for Half Moon Theatre, The Unicorn Theatre, The Primary Shakespeare Company, and The Old Vic. She co runs her own theatre company in Newhaven called Haven Young Creatives.
Bex's clubs
6-8s Thursday Drama @ Hanover
8-12s Thursday Drama @ Hanover
7-11s Drama @ Crew Club
Sophia Trewick
Writing Tutor
A Brighton-based writer and theatre maker with experience facilitating creative spaces for writers and performers, Sophia graduated from the University of Exeter. She has written several plays and was recently lead writer for ThirdSpace Theatre's production of BAKKHAI for Brighton Festival. In response to the isolation of the pandemic, she facilitated a fortnightly online creative writing group which brought together artists of all ages. She is passionate about forms of storytelling that are accessible for all and is particularly inspired by contemporary retellings of old tales.
Sophia's club
Theatre Writing @ BYC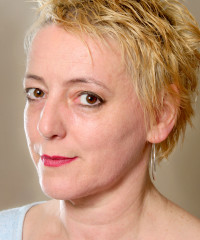 Denise Evans
Drama Tutor
Denise Evans has been performing in physical and ensemble theatre since 1982 with companies including Fusion Theatre, (co-founded with George Dillon), Kaboodle Productions (actor-manager 1986-1994), Volcano Theatre, Vital Theatre, Company Collisions, Boilerhouse. She worked with Steven Berkoff on his film of Decadence and played Jocasta in Tom Morris's production of Oedipus at BAC. She played Medea for Tanushka Marah's original production at the Jerwood Space, London for The Young Vic Theatre. This production later toured Britain and featured at the International Festival of Greek Theatre in Cyprus as well as being invited to the Butrint Festival in Albania. Denise also teaches performance skills and is a theatre director (recently Oh What a Lovely War, Alice, Animal Farm). She was Movement Director on the award winning production of East for 2016 Brighton Festival which featured at the Theatre Royal in 2017. Denise has a PGCE teaching qualification and was consistently awarded Grade 1 Outstanding by Ofsted during her time as a lecturer. She has recently retired as a director and lecturer at The Miskin Theatre, Dartford and is now a freelance teacher and theatre director, as well as running ThirdSpace Theatre – Lewes & Hastings.
Denise's clubs
ThirdSpace Theatre @ Lewes
Zoë Alexander
Teaching Assistant
Zoë started training with Windmill Young Actors (now ThirdSpace Theatre) when she was 13 and performed in many of their productions including their award-winning Agamemnon (Brighton Fringe, 2017). She has assistant directed two of ThirdSpace's large scale productions: Romeo and Juliet (2019) and Bakkhai (Brighton Festival, 2023). Zoë studied at the University of Oxford and during her time there and participated in the filmmaking and dramatic societies where she directed a short film (The Classicist, 2022) and wrote and directed a play (Ariadne and the Minotaur, 2020). Since graduating, Zoe has been collaborating on various theatre and film projects in Brighton and now works for ThirdSpace as a drama teacher and teaching assistant. Zoë continues to participate in ThirdSpace Theatre as a student and performer/company member.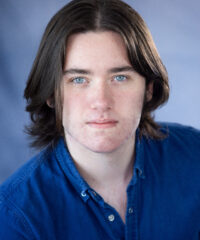 Robert McCloskey
Teaching Assistant
Robert trained as an actor at Northbrook College for 3 years and then went on to train with Thirdspace Theatre under Artistic Director Tanushka Marah. Robert has performed with the company in their productions of the Bakkhai and Romeo and Juliet and continues to work with the company as a performer and teacher. Robert has also trained across Europe and the UK at the Grotowski Institute, and with international theatre directors and teachers such as David Glass, John Wright, Paul Hunter, Euripides Laskaridis and companies Spymonkey, TheatreRe, and Studio Matejka, and worked with the director Stephen Harper's company Corned Beef Croissant which acted as a major inspiration for Robert's work.
Robert has primarily worked in devised and physical theatre, working with recent graduate companies from East 15 Drama School. Robert creates and directs his own work with his company Theatre Patchwork made up of other members of Thirdspace Theatre – they have performed in both London and Brighton and received Must See and 5 star reviews, hailed as "perfectly achieved physical theatre" and continue to experiment with different forms of theatre in their Theatre Lab. Robert believes in play and creating a secure, collaborative environment where all voices are able to express themselves as the foundation for the emergence of creativity.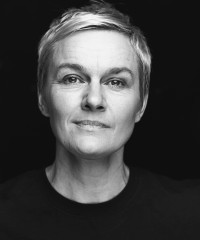 Gina Kawecka
Drama Tutor
Gina trained as an actor at the BAFTA Award winning Television Workshop, working as a professional actor on stage, TV & film. She has a wealth of experience in devising, directing and teaching; her continued and respected work with young people in Drama gives her the insight, sensitivity and sense of humour required to work with younger actors. A practical, positive approach, partnered with a creative and imaginative flair and a love for storytelling in all its dramatic forms. Her film work focuses on character and emotional tone. Passionate about inspiring teams toward a shared vision, and thinking creatively around both content and form. Her first short film 'Plaster' was officially selected for film festivals in the UK, Sydney & Mumbai.
Gina's clubs
(Gina is currently on sabbatical)
The Board of Directors
Our leadership is made up of industry professionals from both the arts and wider sectors, from diverse backgrounds.
Naomi Alexander – CEO and Artistic Director of Brighton People's Theatre
Bryher Armstrong – parent of ThirdSpace members
Hannah Coxeter – Youth Worker and B.Fest founder
Tanushka Marah – Artistic Director of ThirdSpace Theatre
Robin Morley – Managing Director & Artistic Director of Enchanted Places / Artistic Director of Magnetic Events
Miranda Mufema – ThirdSpace Theatre company member