Agamemnon (2017)
"Blood will have blood, the high will fall / the ghosts of men who died for nothing will walk and wail by a ruined wall"
Performing in Brighton Fringe 2017, ThirdSpace Theatre (then Windmill Young Actors) brought Berkoff's iconic adaptation of the Greek classic, winning the Fringe Outstanding Theatre award of that year!
Described by Fringe Review as a "textbook for physical theatre", Agamemnon took a tiny of company of 8 16-18 year old actors and distilled everything our company does best into a viciously gripping depiction. While a production of Berkoff's more modern adaptation of the play, we were keen to use the powerful ancient Greek techniques of theatre to make the small company seem immense. Choral chanting and movement, a heavy focus on masterful physical performances, and intensity and emotion baked into every line were some of the key things that made this production as memorable as it was.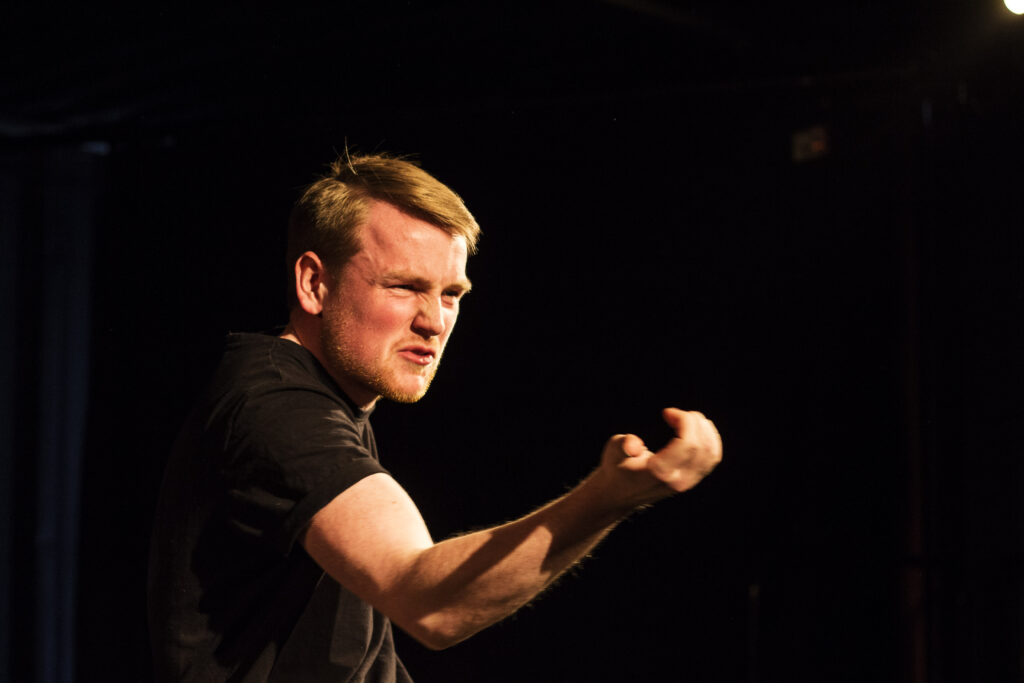 George Jasper Kelly as the Herald, giving an iconic speech where he regales the audience with the story of Greek victory in war.
Performing in Brighton Fringe, we had access to Studio 2 in the Warren, a small performance space made out of a converted shipping container. The tiny stage proved to be a fantastic limitation – the show was intimate and deeply involved with the audience, and allowed us to push physical performance further: there was essentially no room for props or sets! Aside from three chairs, every set, prop, creature, was portrayed through mime and physical theatre.
Henry Touray as Aegisthus, being fed members of his family by chorus members. All actors portrayed both named characters and chorus.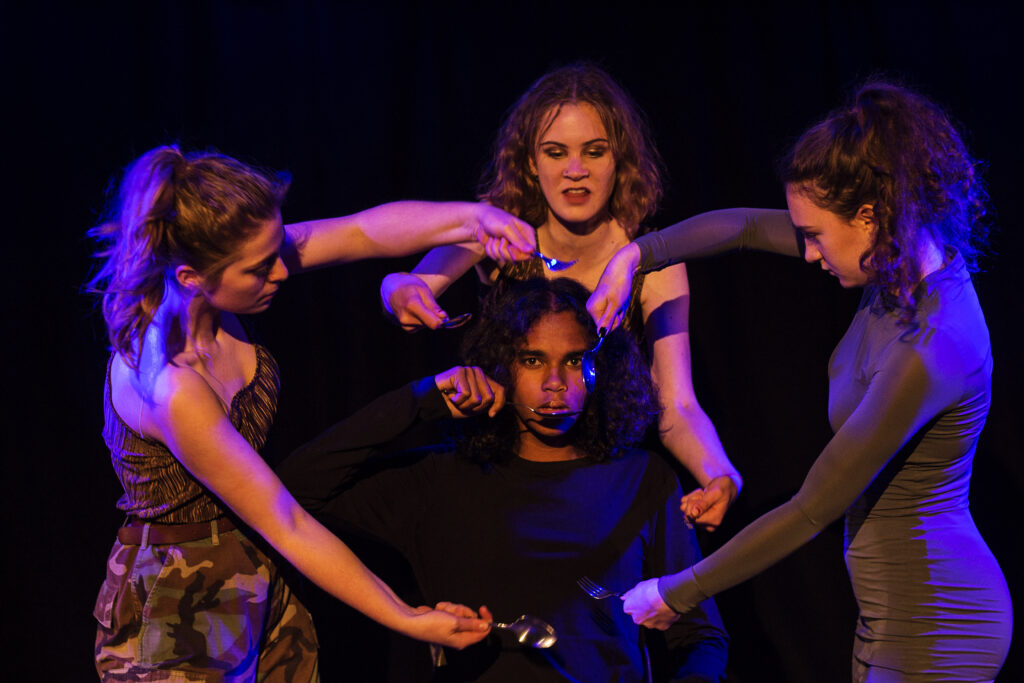 Agamemnon was a chance for our director Tanushka Marah and older company to dive into the themes that have come to define us. Revolution has always been key to our dramatic creation process and with Berkoff's script, we were able to build on the successes of previous shows such as Animal Farm to explore critical themes of sexuality, the gender binary, and national identity which have since become absolutely central to our devising. Agamemnon was undoubtedly something of a springboard for our company, propelling ThirdSpace both internally and externally.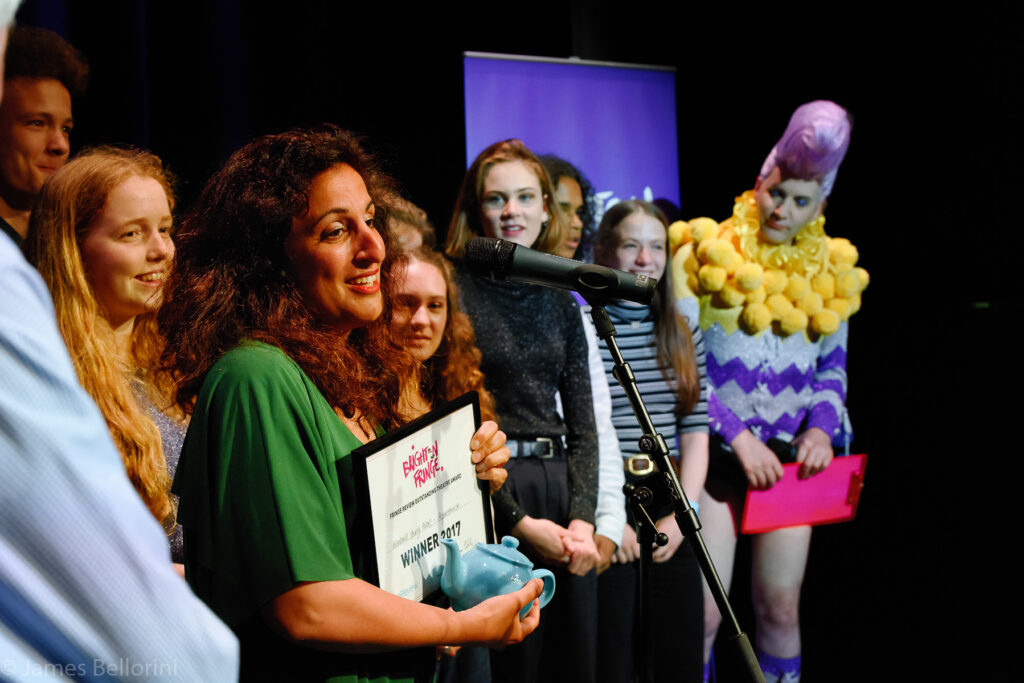 Tanushka Marah and the company receiving the Brighton Fringe award for Outstanding Theatre.
The full recorded performance is available to be watched now on our YouTube channel – you won't regret watching.