Nothing (2018)
"Nothing matters. I've known that for a long time. So nothing's worth doing. I just realised that."
In summer 2018, our Monday senior group tackled one of the most thematically rich and intense scripts we've ever performed – Nothing. Adapted from a novel for the stage by Amanda Dalton, Nothing is a story about existentialism, the loss of youth in modern life, and youth identity. We performed at BOAT on a beautiful summer sky, creating one of our most memorable productions.
Nothing centres on a young boy, Pierre, struggling to find meaning in life, and his classmates trying to prove it does by offering him things that have meaning to them. As the play progresses, the items offered become progressively more discomforting and strange, culminating in a dramatic and soul-wrenching climax.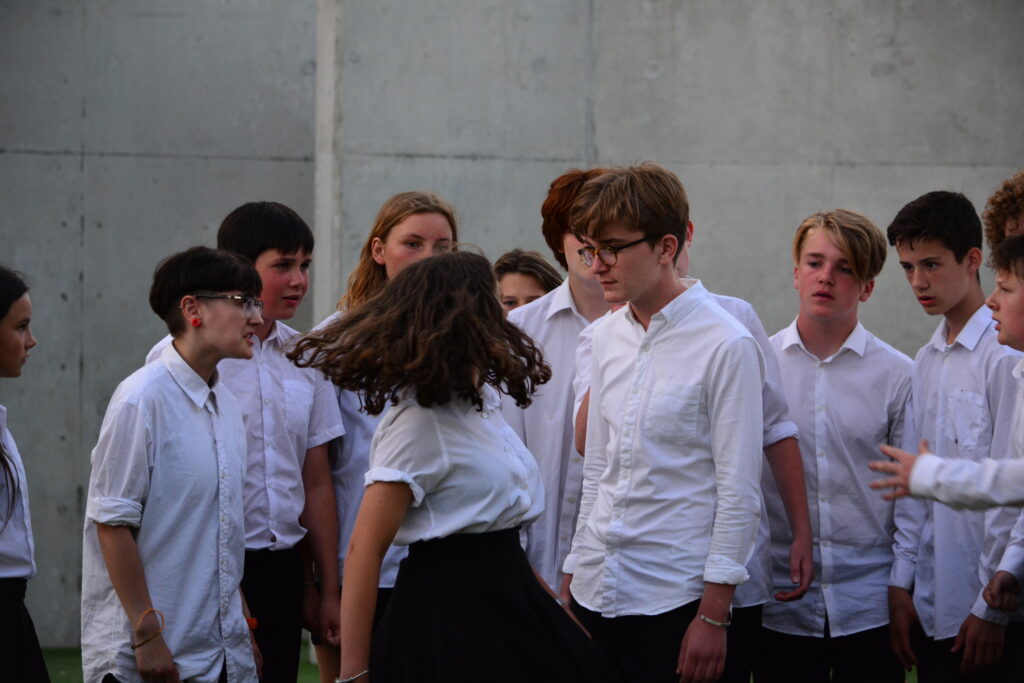 The cast of actors portraying school children.
Given the intense subject matter, the play was a chance for the Monday group to explore this rich thematic depth in the safe environment of our drama rooms – where no comment was off limits and open, healthy discussion was not only encouraged but pushed for by the rehearsal leader. In order to ensure the performers interacted with the text in a way that supported them and tapped into their varied perspectives, this was key. The result is a fascinating exploration of the ideas of the text, that elevates the script to new heights with the physical theatre ThirdSpace is known for and incredible performances from some of our finest performers.
The evening sun gave depth and harmony to the performances.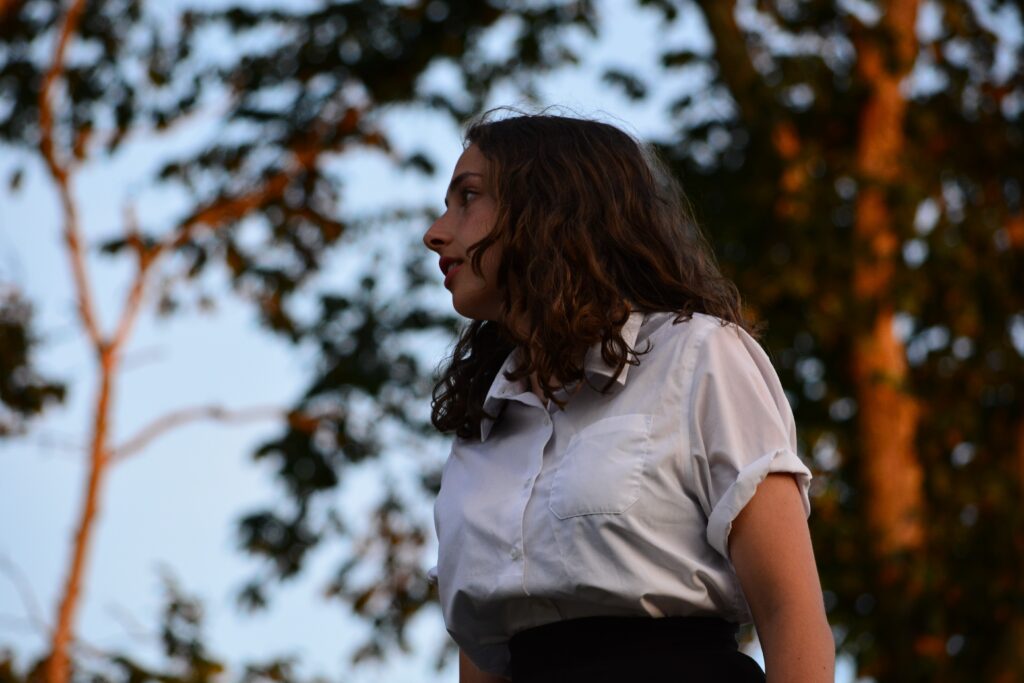 A full recording of Nothing is available to be viewed on our YouTube.