BAKKHAI (2023)
Returning to Brighton Festival in 2023, ThirdSpace Theatre told a dramatic adaptation of the ancient classic for a modern audience. Utilising dancers from local group Ceyda Tanc, adult performers from Brighton People's Theatre, and a fifty-strong company of our own ThirdSpace actors, BAKKHAI delivered a mind-blowing retelling of Euripides' tale of madness, freedom, and humanity.
Beginning R&D in September 2022, just a few months after our last production of Romeo & Juliet, BAKKHAI was a play made almost entirely from within, being heavily devised in the rehearsal room and growing slowly over the course of many months.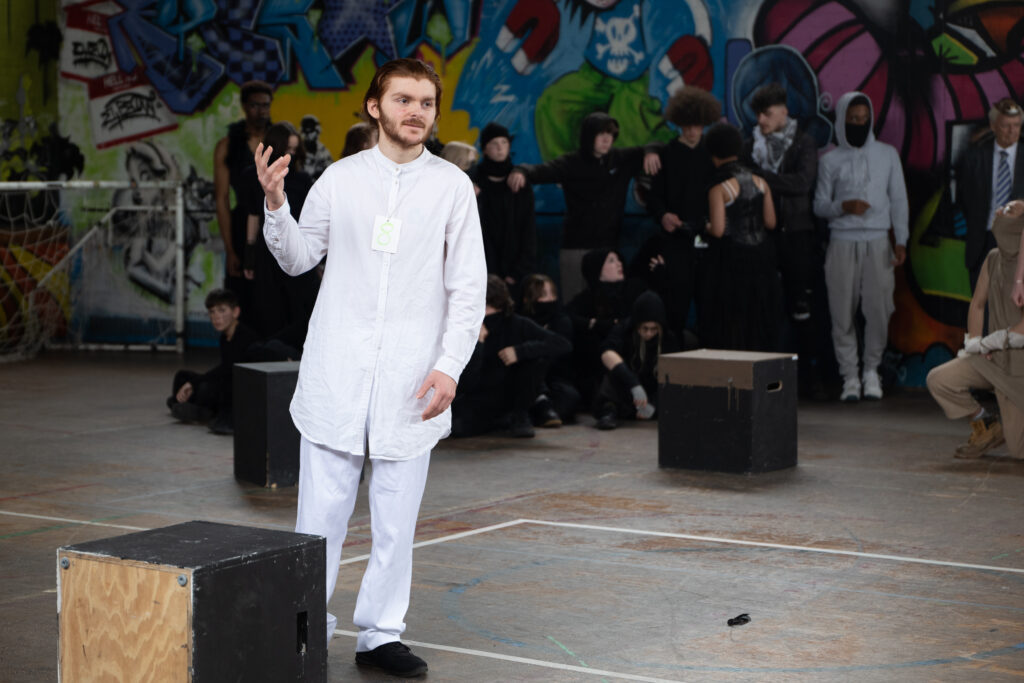 Jamie Johnson in the BAKKHAI rehearsal room
Creating both productions of Romeo & Juliet, we built verbatim monologues and the voices of young people into the script. Going into BAKKHAI, we wanted to push this aspect of creation even further; the stories of young people and their own words were key to BAKKHAI, forming the basis of many character motivations and plot elements. Our young actors submitted monologues, voice notes, and more based on stimuli linked to the play's core themes and what they meant to them. Our fantastic young lead writer Sophia Trewick then went to work adapting and sculpting into the script.
Sonny Atwood playing the character of Tommy, a mouthpiece for many of our actors real thoughts and feelings on the themes of the play.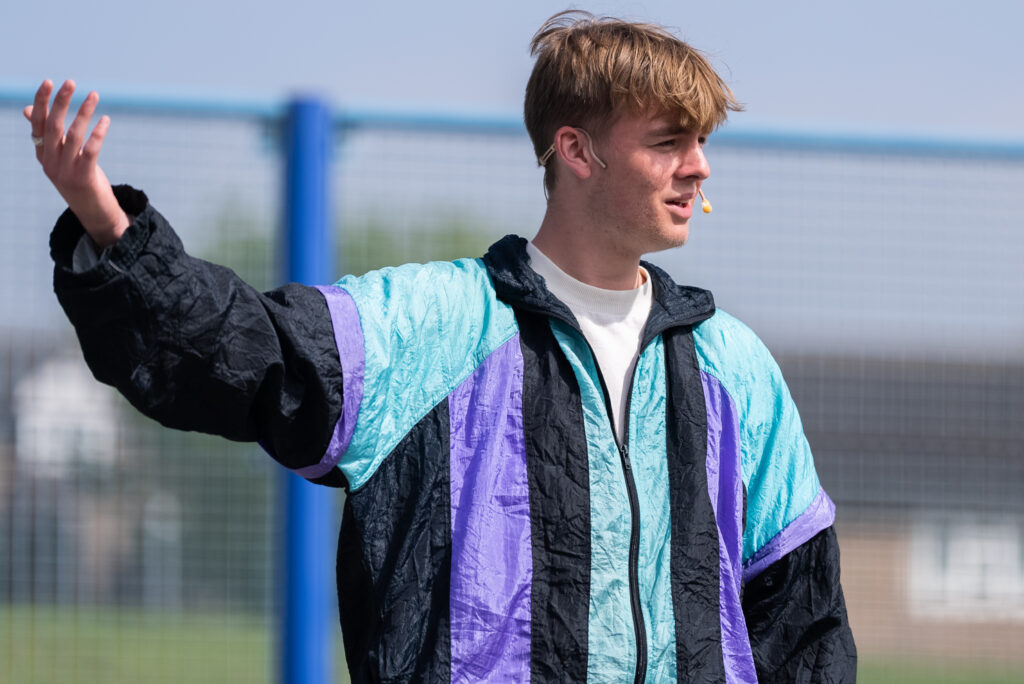 We collaborated with the fantastic artists at Brighton People's Theatre and Ceyda Tanc dance to help bring the production to blistering reality. Brighton People's Theatre portrayed and developed the "Corporate Chorus", giving our antagonists fantastic creepiness. Ceyda Tanc brought an incredible energy to the Bacchant ritual, with contemporary yet ancient dance bringing The Scream to reality.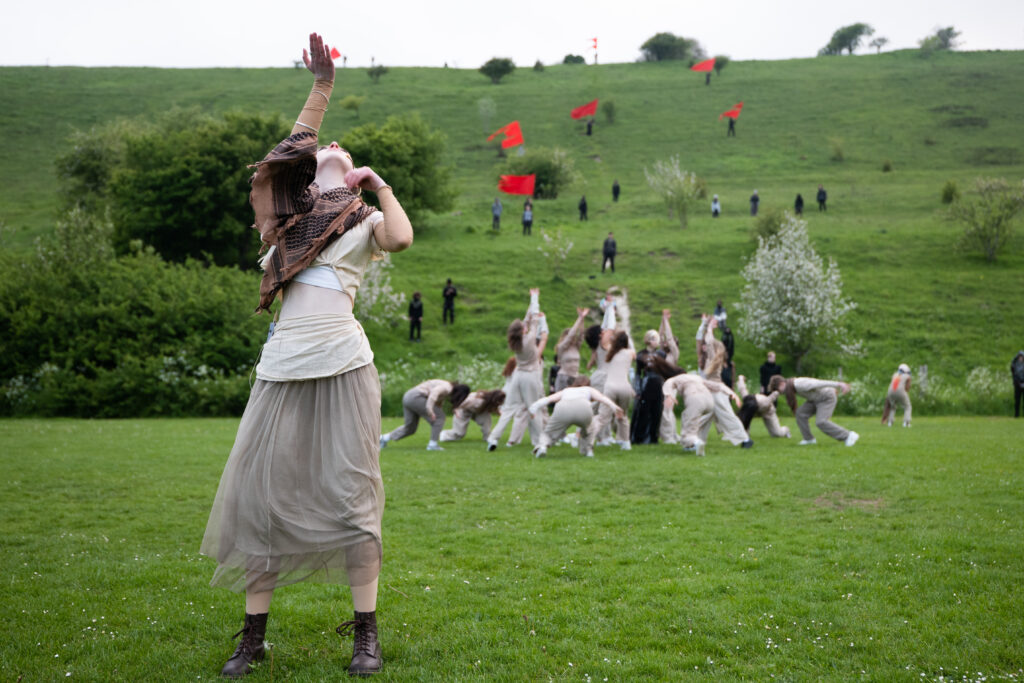 Performing in Whitehawk, we made sure to engage members of the community as much as possible with the production. Including actors from our club at the Crew Club in Whitehawk, and putting on a free show for local residents, for example. We're hoping that performing in Whitehawk will bring more and more young people from the area into drama!
If you missed the show, check out a full recorded version on our YouTube channel.