Arabian Nights (2015)
"If you fancy a giggle, I'll cartwheel or I'll wiggle, and if I cheer you up, empty your purse and fill my cup!"
In December 2015, ThirdSpace (then Windmill Young Actors) followed our first Fringe production with a Christmas show, riffing on our typical winter show formula with an anthology of stories from the ancient and classic Arabian Nights fairytale!
Telling stories such as Ali Baba and the Forty Thieves, Arabian Nights was driven by a key ideal which ThirdSpace still holds to this day – children's theatre doesn't have to be sanitized. The folk tales of olden times were rich with depth and thematic meaning, as well as terrifying monsters and witches! Nowadays, children's theatre and storytelling rarely goes beyond pantos and the like. We wanted to do something more in line with those ancient folk tales. A play packed with iconic archetypal characters, spooks, and all the fantastic physical comedy elements that have come to define so much of who we are.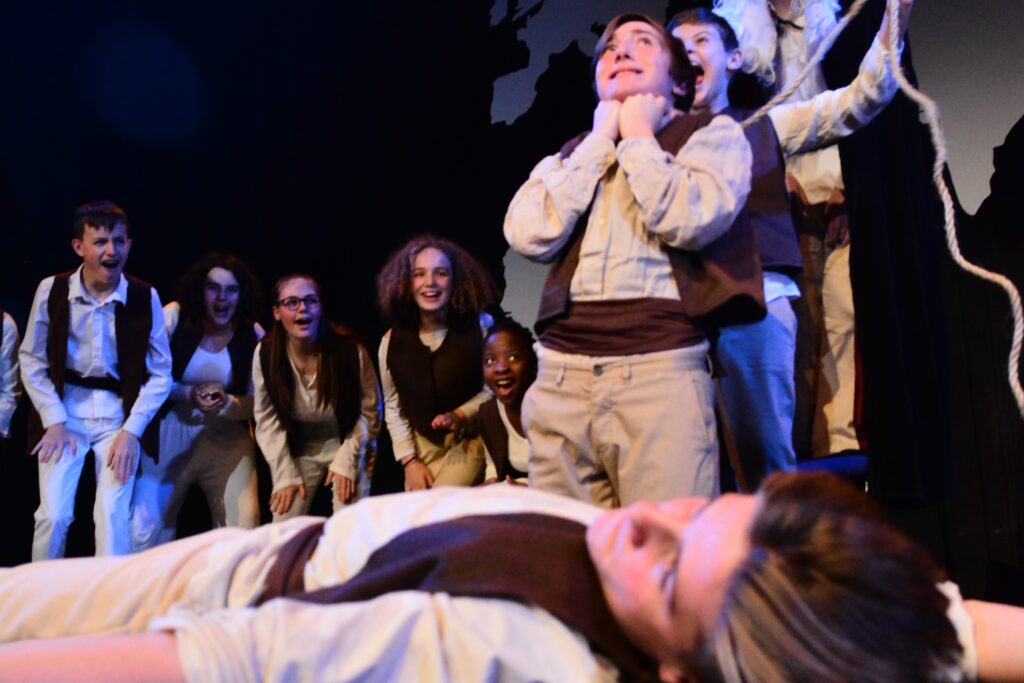 The Little Beggar, when the story was used again in Everywhere
Arabian Nights follows the story of Scheherazade, a young woman married to a viciously bitter king. With the stories she weaves, she prevents him from executing her and slowly brings him to fall in love with her. Our production didn't shy away from the darker elements of the story, and used it to tell a beautiful and empowering tale.
The Arabian Nights rehearsal room!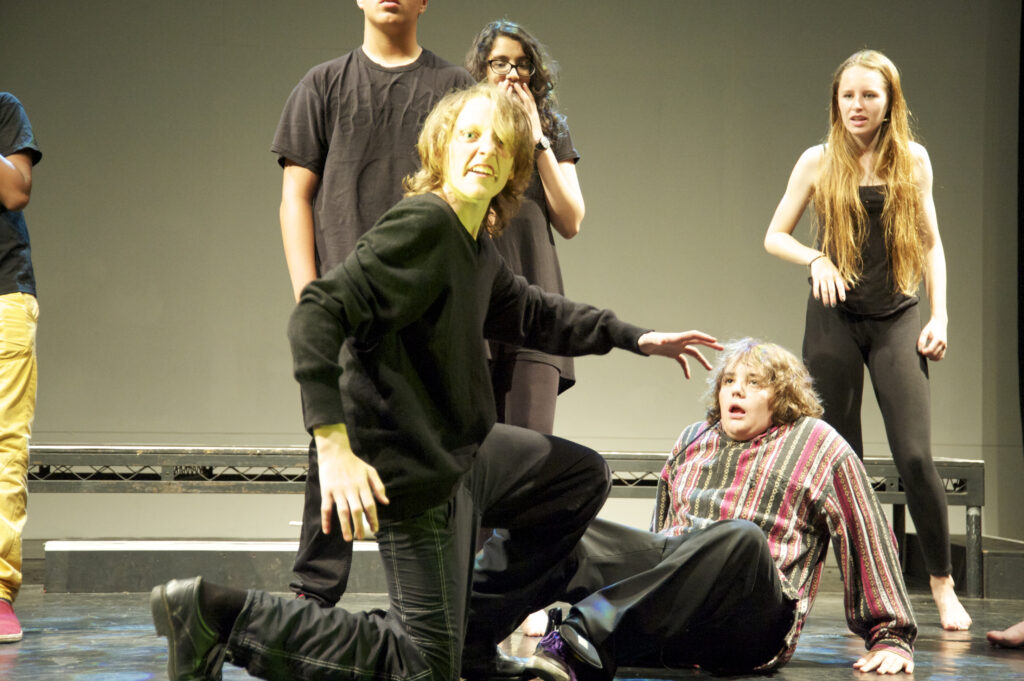 With the exception of Animal Farm the previous spring, which featured only eight cast members, Arabian Nights was our first public performance. With double the cast and live music, the show was a hit, and helped to form our identity – not just as actors or creatives, but as storytellers and fantasy makers.